Frequently Asked Questions
Is this show the same as last year?
No, it's the same name and company but all NEW acts.
What does the ticket include?
The ticket includes the show, dinner and Festival of Lights. Each ticket will be charged a $4 processing fee.
Is there a group discount?
Yes we offer a group discount for 20 or more. Certain restrictions apply, click here for more information.
What is the attire?
Business casual or better.
What is the cost of parking?
There is free parking. Patrons of Cirque Joyeux Noel will park in the Convention Center Parking Garage. Click this link for more information on parking and directions.
Our baby will be in a carrier, do we have to buy a ticket?
Yes, everyone who enters the show has to have a ticket. Infants are free*, you just have to order the free ticket when you make your original purchase. *With the exception of the first row of tables.
Are strollers allowed?
No strollers are allowed in the show, we will have a designated location to leave strollers. Strollers are allowed at Festival of Lights.
Are high chairs available?
High chairs are available upon request.
What is on the buffet?
Click here for the Buffet Menu
What time do doors open?
Doors open at 6:30 pm
What time is dinner served?
As soon as you are seated at your table you can help yourself to the buffet.
What time does the show begin?
At 7:30 pm.
Will the show be over in time to see the Festival of Lights?
Yes, it is over at 9:00 pm and you will have time to go through the Festival of Lights.
Are cameras or video cameras allowed?
No flash photography or video allowed.
What is the show like?
The show will have various acts set to a Holiday theme.
Guest reactions from the 2016 Cirque Joyeux Noel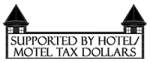 This is the video is of the performers from the 2016 Cirque Joyeux Noel
(note these are not performances from the actual CJN)