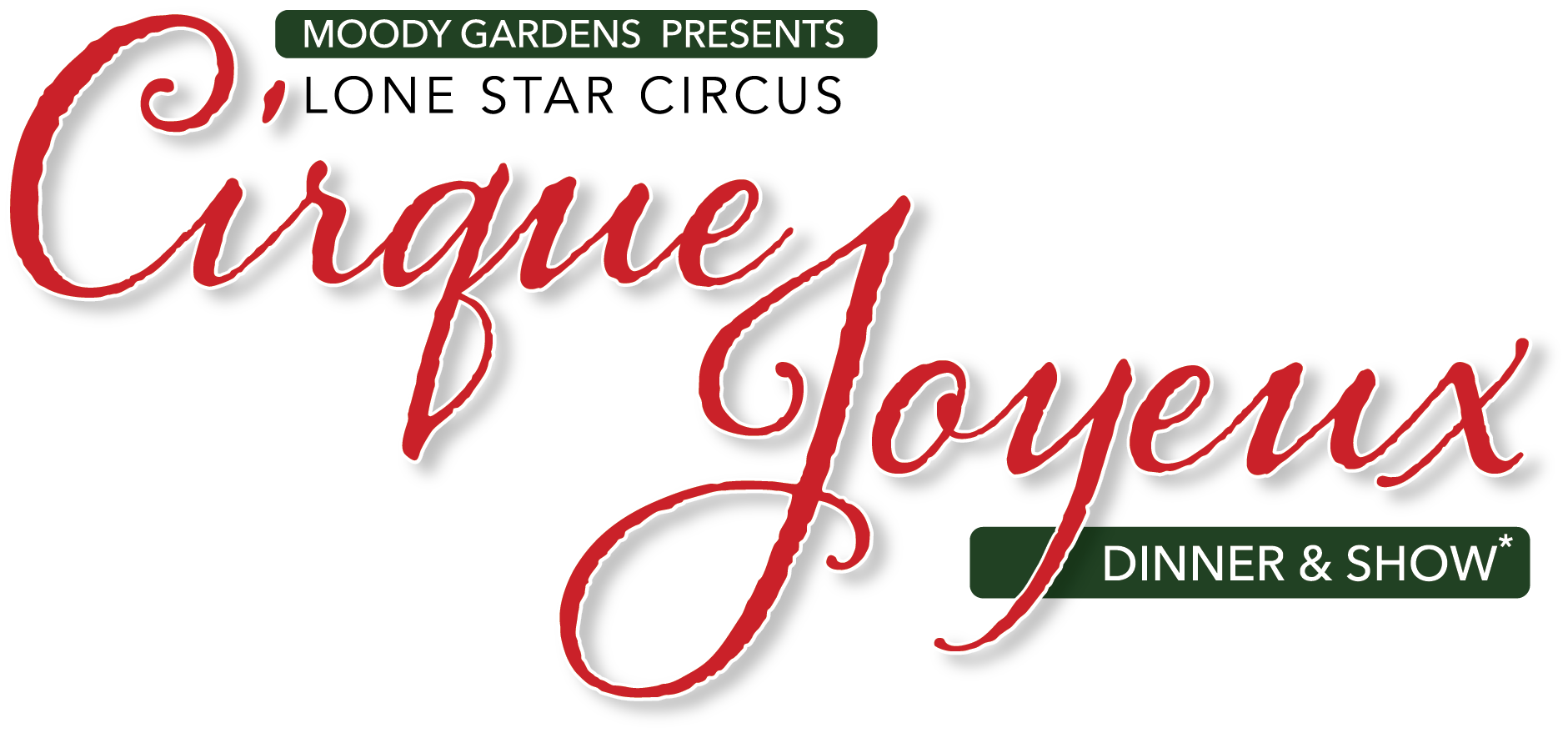 A Sneak Peek at the 2019 Cirque Joyeux Performers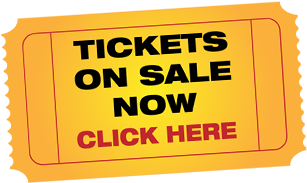 PERFORMERS' BIOS
LINDA LEONARD | Co-Host

Linda has been a professional Actor, Singer, Dancer, Director, Choreographer, Teacher, Coach and Mentor for more than 40 years. She has performed extensively all over Texas, throughout the US and around the world with such greats as Tony Randall, Matthew Broderick, Samuel Jackson, Josh Brolin, and many others. Favorite roles include Grizabella and Jellylorum in "Cats" (New York, National Tour and Hamburg, Germany) with Really Useful Company; Ellie and Dance Captain for Hal Prince's National Tour of "Showboat," choreographed by Susan Stroman; Aurora/Spiderwoman in "The Kiss Of The Spiderwoman" for Uptown Players (Leon Rabin Award and a Critic's Forum Award for Best Leading Actress in a Musical); her portrayal of Ann Richards in her one-woman show "Ann" for Stage West Theatre and Irving Arts Center (Critic's Forum Award); and the National and Canadian Tour of "Menopause The Musical" as The Iowa Housewife, of which she just finished a run in Fort Worth, Texas. She met her husband, Bill Jenkins, at Lyric Stage, playing Maria to his Captain von Trapp in "The Sound of Music," eighteen years ago. Linda has an expansive career as a commercial, film and voice-over actor (she is represented by The Horne Agency in Dallas) and teaches and directs for KD Conservatory, the JCC, and various educational institutions in Texas and around the country. She is currently directing and performing in a Web Series about Autism called "Saving Hope," which will be airing in the New Year.
BILL JENKINS | Co-Host
Originally from Birmingham, Alabama, Bill began his performing career at age 12 as a rock band drummer and a singer with his high school Glee Club, with which he twice toured Europe and performed behind the "Iron Curtain" in Moscow, Kiev and Prague. After graduating from Centre College in Kentucky, he came to Dallas as an apprentice with the Dallas Theater Center and was eventually named "Best Local Actor" by the Dallas Observer in 2002. Throughout his career, Bill has performed in theatre, film, commercials and voice-dubbing. He earned his Actors Equity card onstage as Zsa Zsa Gabor's young lover in "Forty Carats." On film, Bill appeared in "Mad Money" with Diane Keaton and opposite Josh Brolin and Noah Wyle in Oliver Stone's "W." He also enjoyed a four-year stint of TV and radio commercials for the Texas Lottery as the often-inept but well-meaning flying superhero "Scratchman!" Bill has also performed one-man shows as both Davy Crockett and Sam Houston. With four generations of Alabama lawyers and judges in his family, Bill is particularly proud of his work with African American Repertory Theatre and African American Alliance, including portrayals of Sheriff Guidry in "A Lesson Before Dying" and Atticus in "To Kill a Mockingbird." Other favorite stage roles include  John Barrymore's Ghost in "I Hate Hamlet" and Alan Swann in "My Favorite Year" (Critics' Forum Award); "Dick" Nixon in Larry L. Kings' "The Dead Presidents' Club" (Critics' Forum Award); and Baptist preacher Jerry in "God's Man in Texas." He and his Co-Host (and wife) Linda Leonard shared the stage in nine different theatre productions – including "The Sound of Music" where they aptly fell in love playing Captain von Trapp and Maria. Anime fans may check out Bill as Manfred von Karma in "Ace Attorney," Laomoto Khan in "Ninja Slayer" and Joujihn in "Basilisk."
KAROLY & ANA HELANA DE SOUZA | Roller Skates

The son of an acrobat, Hungarian-born Karoly Zeman is a third-generation circus performer and a graduate of Budapest's National Circus School. His wife, Ana, also a third-generation circus performer, hails from an internationally renowned Brazilian family of flying trapeze artists, the Flying Souzas. Karoly and Ana met in 1995 while they were both performing with Fossett's Circus in Ireland, and they were married before the end of the season! They came to the United States in 2002 and settled here, becoming U.S. citizens in 2013. Karoly is Hungary's former National Champion of Freestyle BMX; he combined his outstanding technique and his innate circus showmanship to create a unique and spectacular BMX act. Later, Karoly and Ana developed together a thrilling roller-skating act. Among other venues, they have been featured separately or together at the F?városi Nagycirkusz in Budapest, the Blackpool Tower Circus in England, and at Circus Circus Hotel and Casino in Las Vegas. They first appeared with Lone Star Circus in 2014.  Karoly and Ana have two children, Jane Jolie and Brandon.
DUO ROSE | Trapeze

Both born in Chicago, Samuel Sion and Sylvia Rose Friedman first met in 2007, when Samuel was a roomer in the apartment of the renowned Mongolian contortion teacher, Oyuna Yadamjav, with whom Sylvia took classes: the apartment doubled as a studio! Since she was eight, Sylvia had been training in a Youth Circus program in Evanston, Illinois, while Samuel had trained in gymnastics before following her mother in Triton Troupers Circus, based out of Triton college in River Grove, near Chicago. He also took flying trapeze classes with Julio and Gloria Gaona. Eventually, Samuel and Sylvia decided to train together and, for the next two years, they conceived and developed their spectacular trapeze duet, which premiered in 2009 at a wedding in Joliet's Rialto Theatre! Soon attracting the attention of circus professionals, they made their first international appearance in 2010 at the International Circus Festival of Albacete, in Spain, where they won the Critics' Choice Award. That same year, they became the first American artists to perform in Cuba in 50 years; they received a Bronze Medal at the Circuba International Circus Festival. Many other international awards followed, notably at the prestigious International Circus Youth Competition held at the legendary Circus Nikulin, in Moscow in 2011, where they were awarded the Bronze Elephant. The Duo Rose has since performed all over Europe and the U.S. in top circuses and variety shows – including, most recently, the famous Teatro Zinzanni in Chicago.
AJ SILVER | Trick Roping

One would assume that trick roper AJ Silver grew up in a ranch out West. Wrong! AJ was born and raised in The Bronx, New York, but even as a child, he knew he belonged to the exciting world of show business. When AJ accompanied his older brother to The Bronx's Pelham Bay Park Stables, his destiny became clear: he took to horses and riding like a natural and, when he saw his first rodeo at Madison Square Garden, at age eleven, he decided he would be a trick rider! Then he met Nick and Helen Panzella, a professional rodeo couple (also Bronx natives) and, every day after school, AJ practiced the cowboy arts with them. Even when he later attended Pace University, he found horses and became captain of the polo team. After graduation, AJ taught high school for one term and then gave it up for the rodeo trail. He achieved his lifelong goal when he was featured trick-riding at Madison Square Garden, the place where his dream was born. Eventually, AJ turned his focus to the ring and the stage. Since then, he has toured Europe and the United States extensively, performing in major circuses and variety shows and on television. Most recently, he performed his first full-length solo show "A Cowboy from the Bronx!?" to a sold-out audience in New York City. AJ has long been a Lone Star Circus favorite and has been featured in several of its productions.
GITANA DOYLE | Lyra

The talented daughter of Lone Star Circus's president, Mark Doyle, and Creative Director Fanny Kerwich, Gitana proudly belongs to the ninth generation of the Kerwich circus dynasty. She first appeared in a Lone Star Circus production as a toddler, waving at the audience in the arms of her mother during the show's finale. She has since performed in numerous Lone Star Circus productions, her role gaining in importance as her training at Lone Star Circus School improved her skills until it eventually allowed her to perform acts of her own. In recent years, she has been featured in beautiful rope and tissue acts. For this "Cirque Joyeux" production, she appears in a lyra display.
KIRILL REBKOVETS | Rola-Bola

Born in St. Petersburg, Russia, Kirill comes from a circus family. He had traveled all over the world with his parents before settling in the United States. He and his wife, Moscow-born Olga Lukina, who is also a circus performer, and their children, Ivan and Sofia, live now in Bradenton, Florida. Kirill was fifteen when he was introduced for the first time to the rola-bola, a particularly unstable circus apparatus for which he showed a special affinity. With hard training, he soon excelled in this difficult discipline. He has since performed his spectacular rola-bola act all over the United States, in casinos, theaters, theme parks, and corporate events, and in several Cirque du Soleil's productions. A versatile performer, Kirill has also developed an act combining kinetic cube, juggling, and Cyr wheel, and he has been working on a hand-balancing act combined with juggling and acrobatics. Most recently, he was a competitor in the television show "American Ninja Warrior" and made it to the City Finals.
The Pompeyo family | & Their Amazing Rescue Dogs

Born in Costa Rica, Jorge is a fourth-generation circus performer from Colombia. Like most children born into the circus, he was trained in a wide variety of disciplines, and performed over the years as an acrobat, a flying trapeze artist, a high-wire walker, and an animal trainer—working notably with a group of tigers. His wife, Natalya, hails from Russia, where she was a competitive gymnast before converting to circus arts. They met in 2003 in the United States, where they both performed with the George Carden Circus: Jorge worked on the high wire and Natalya as an aerialist. They fell in love and, as they say, the rest is history… One day, Natalya presented Jorge with a cute little dog she had found in an animal shelter. Jorge began to train him for fun and realized that he and Natalya could do a dog act together. More dogs were then rescued from various shelters and unsavory homes, and Jorge trained them according to their natural abilities and individual talents. Jorge, Natalya, their children, Katerina and Isabella, and their wonderful four-legged partners have since performed together throughout the United States, Canada, and the Caribbean with extraordinary success. They have been part of the Lone Star Circus family for many years.
CHICAGO ALLSTARS ACROBATIC TEAM | Acrobats

When he was seven years old, Omar Dudley began to train in acrobatics at home, on his mother's bed! Two years later, he met his first acrobatic coach in his neighborhood's Park District in Chicago, his hometown. It is only later that he saw his first circus and fell in love with circus arts: he was mesmerized and inspired by acrobats flying through the air and performing all sorts of amazing stunts. As he grew up, he decided to follow a path in gymnastics. He teamed up with two fellow acrobats, Kelly and Allen, and together formed the Chicago Acrobatic Team, which performed locally and, soon, nationally and internationally with increasing success. In turn, they gave back to the community, giving a chance to Chicago kids to keep off the street, train in acrobatics, and become professional performers. The present group is composed of Omar Dudley, Arlen Survillion, Elijah Newburn, Fascinate Sylla and James Cannon.
AMAURI DA SILVA | Juggler
Born in Las Vegas, Nevada, Amauri Da Silva is fourth generation of a South-American circus family. His father was a Mexican flyer who toured the world with the celebrated flying trapeze troupe, the Flying Rodogels, and his mother, who came from Brazil, was a juggler. They now operate their own circus in Mexico. Like all circus kids, Amauri has been trained in an array of acrobatic disciplines but, following in his mother's footsteps, he specialized in juggling, for which he showed an uncanny talent. He presented his dynamic act for the first time in 2010, in his family's circus. In 2018 he was invited to participate in Cuba's International Circus Festival (Circuba) where he received the Public Choice's Award and a special award from Zippo's Circus, England's premier circus. Amauri performed last year with huge success in Lone Star Circus' production, Forever, in Dallas.
* * * * *