December 31, 2021 / January 1, 2022
New Year's Palooza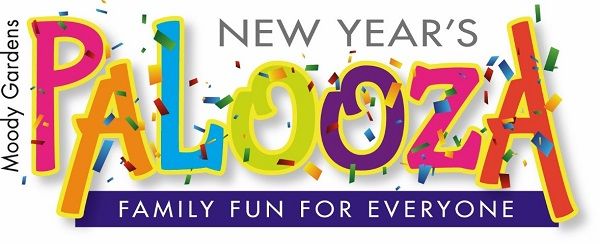 Moody Gardens New Year's Eve Palooza Package
Package Includes
Either Four tickets (2 adults & 2 children) or Two tickets (2 adults or 1 adult/1child)  to Moody Gardens NYE Palooza

The Palooza includes games, food, and desserts

Countdown to the New Year with a beach ball drop at 9:30 pm

Cirque Joyeux Holiday Dinner & Show – The show is on 12/31 and exclusive to NY Palooza guests only.

Two Day Passes to the Moody Gardens Attractions

Valid for December 31 & January 1. The two day passes include unlimited entry to the Festival of Lights, Aquarium, Rainforest, 3D, 4D, Colonel Paddlewheel Boat, Ropes Course, and the Discovery Museum.

New Year's Day Breakfast, light bites for lunch and a DJ and activities

Guest room for two nights

All reservations are pre-paid and non-refundable.
New Year's Palooza Itinerary – Coming Soon
Click

here

for information on a Family (2 adults & 2 children) New Year's Palooza Package
Click

here

for information on a New Year's Palooza Package for Two