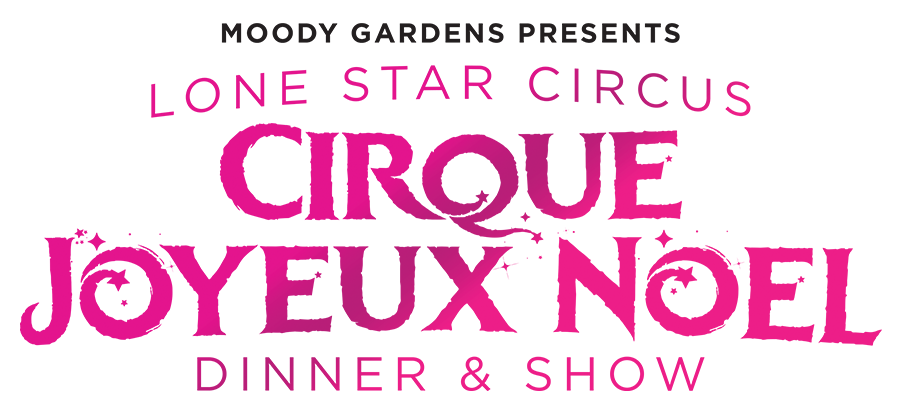 Island Star Performances, Inc. is a non-profit organization created in 2008 by the Moody Foundation with the vision to promote arts and entertainment tourism on Galveston Island. Since its inaugural season in 2008, Island Star Performances has hosted renowned artists such as The Beach Boys, David Cook, Pat Green, Lynyrd Skynyrd and Mariachi Sol De Mexico.
In 2008 Island Star sponsored A Gift of Christmas Live dinner and show at the Moody Gardens Expo Arena in the Convention Center. This began a great tradition of providing family centered Christmas theater to enhance Moody Garden's Festival of Lights season, drawing over 100,000 tourists to Galveston Island over the holidays. In 2010 and 2011 Island Star sponsored the Imagine Christmas Dinner and Show at the Expo arena to rave reviews. In 2012 Island Star brought the highly acclaimed "A Magical Christmas Dinner and Show" to the Expo area.
This year Island Star is excited to partner with Lone Star Circus for a second year to celebrate the Christmas season with a brand new show! Entitled "Cirque Joyeux Noel Dinner and Show," this original one-hour Holiday spectacular for the entire family features a stellar cast of international cirque and variety performers from all corners of the world. Presented in a "cirque" style, the show includes soaring acrobatics, gravity defying feats, amazing aerialists, mesmerizing illusions, hilarious comedy and much more. All of this coupled with a sumptuous Holiday Buffet Dinner prepared by renowned Moody Gardens Executive Chef Felipe Gonzalez.
The greater Moody Gardens Hotel, Spa and Convention Center are a world-class meeting and resort hotel nestled around the majestic pyramids and botanical ambiance of Moody Gardens.
For more information about the hotel and convention center, please visit the website at: www.moodygardenshotel.com
For more information about Moody Gardens, please visit the website at: www.moodygardens.com
Cirque Joyeux Noel hotel packages are also available click here for more information on the hotel packages.