Back by Popular Demand!

Tickets on Sale Now!




Experience the magnificent and the impossible at Moody Gardens this holiday season as it hosts Cirque Joyeux Holiday Show.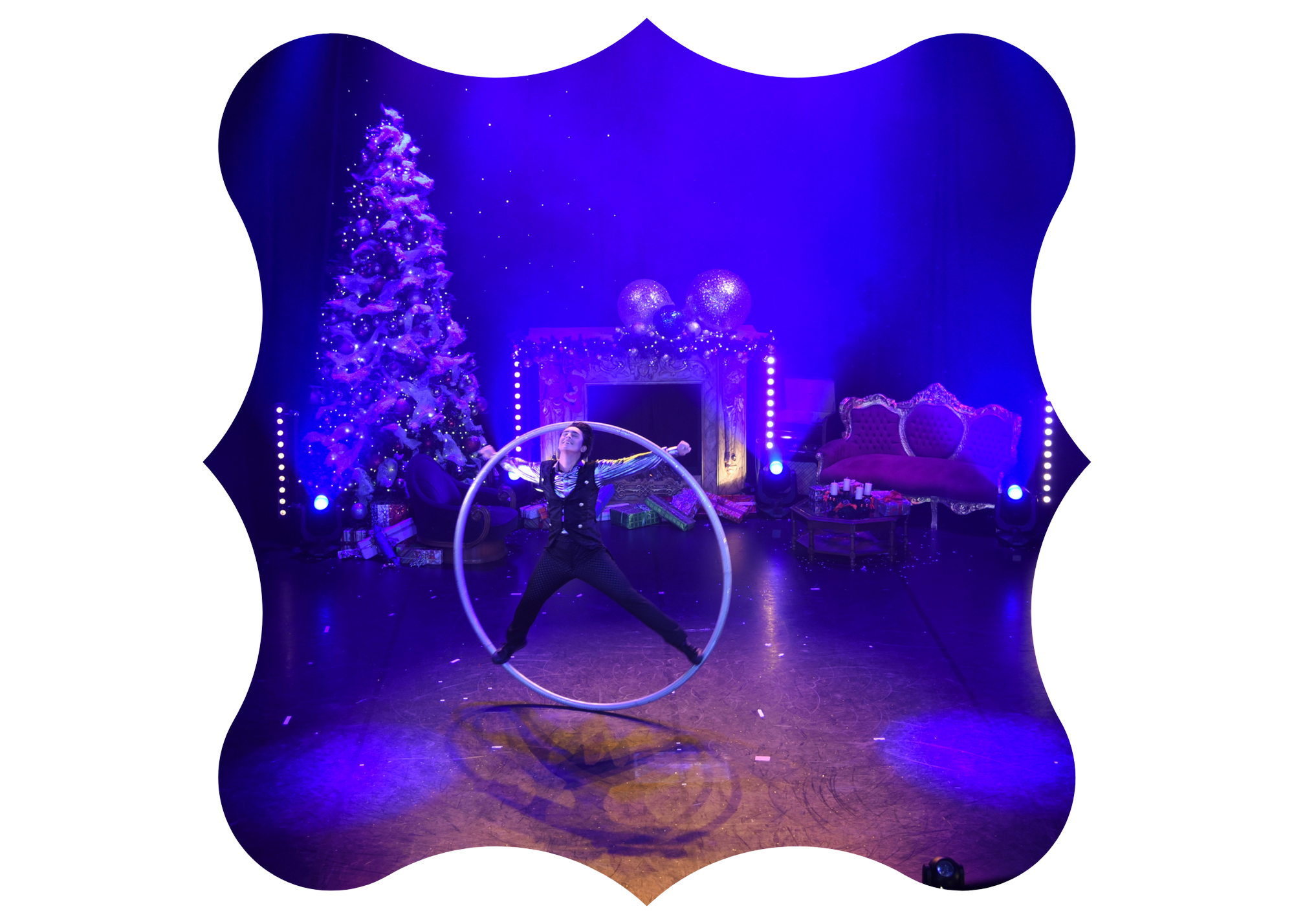 This original one-hour Christmas spectacular is fun for the entire family and features a stellar cast of international circus and variety performers from all corners of the world. Be up-close and personal with circus stars!   Tickets* to the show include admission to Festival of Lights. 
Cirque Joyeux Holiday Show is directed by Lone Star Circus Founder and Creative Director Fanny Kerwich, an eighth generation circus performer who has performed throughout North America, Russia, South America, Africa, Asia and the Caribbean. Kerwich will be bringing to Galveston breathtaking acts that defy the boundaries of the imagination.  A few of the stars of this holiday extravaganza include:
From South Korea, the energizing and beautiful Noemi Espana and her twirling hula hoops

From the USA, Elan Espana will mesmerize with his extraordinary diablo juggling and inventive spins on the cyr wheel

From Spain, Marcos Ponce Lopez-amazes audiences with his incredible strength and acrobatic ability on the Chinese Pole

From Argentina, the hilarious hijinks of fifth generation clown Cristhian Videla

From Hawaii, Naenoa George will perform a spectacular Fire Knife Dance that comes from centuries of tradition
From Mexico, the breakneck acrobatic spins on roller skates of Livia Garciacano and Cesar Morales

From the USA, the graceful and exquisite aerial ballet of Gitana Doyle on the silks

From the United States, the joyous and colorful canine antics of Puppy Pals, an America's Got Talent fan favorite 

From France, the charming and entertaining Fanny Kerwich, an eighth-generation circus artist as the show's host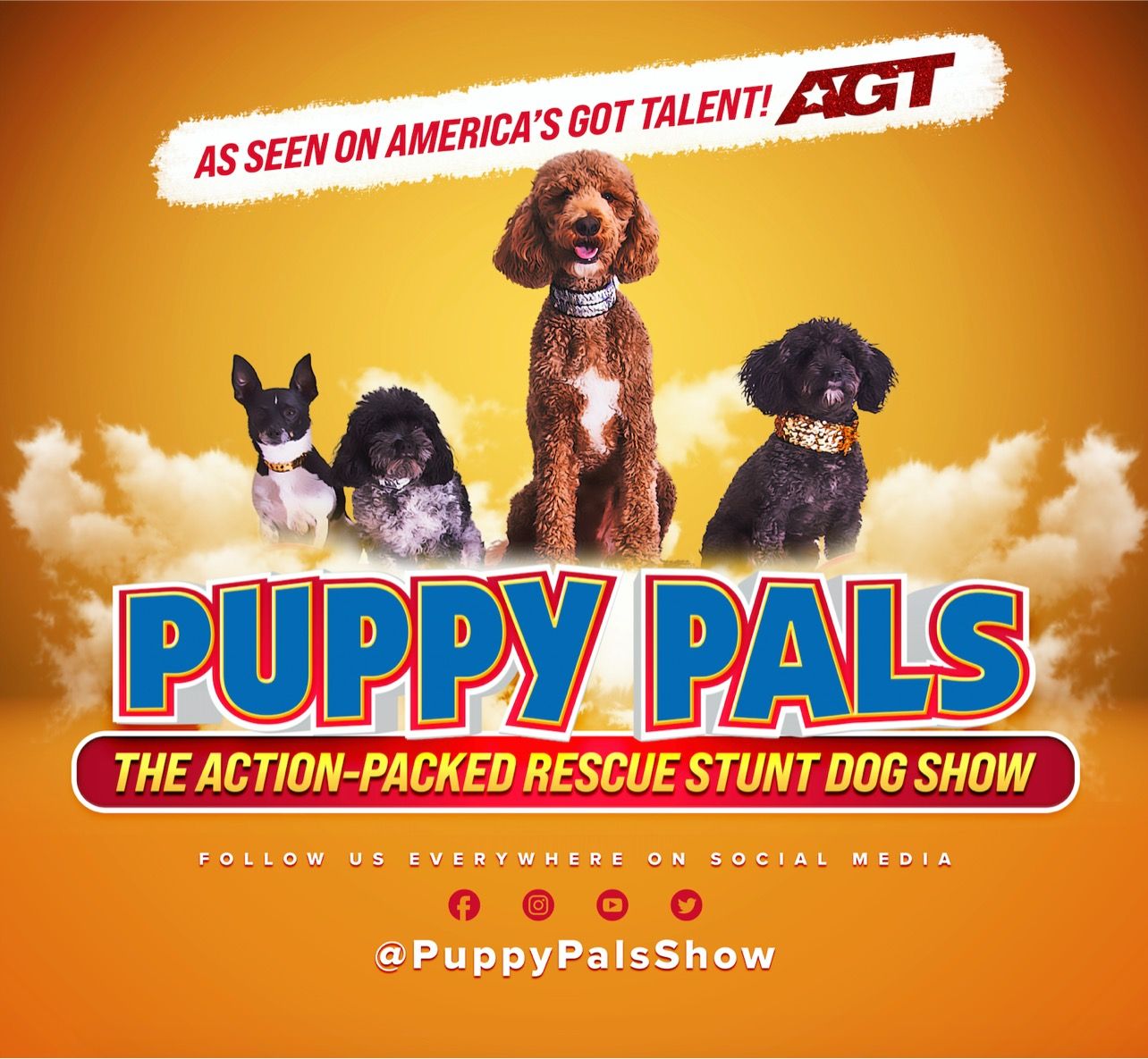 Come to the cirque and make your holiday celebration extraordinary!
Cirque Joyeux hotel packages are also available click

here

for more information on the hotel packages.
Dinner & Show:
December 17, 23, 24, 25, 30
Doors Open – 6:30 p.m.
Dinner Starts – 6:30 p.m.
Show Starts – 7:30 p.m.
Attend Festival of Lights After The Show

Matinees:
December 18, 19, 20, 22, 27, 29
Doors Open – 1:00 p.m.
Show Starts – 2:00 p.m.

Wednesday Evening Shows:
December 21 & 28
Doors Open – 4:00 p.m.
Show Starts – 5:00 p.m.

For information on group discounts please call 409-683-4404 or email dgriego@moodygardens.org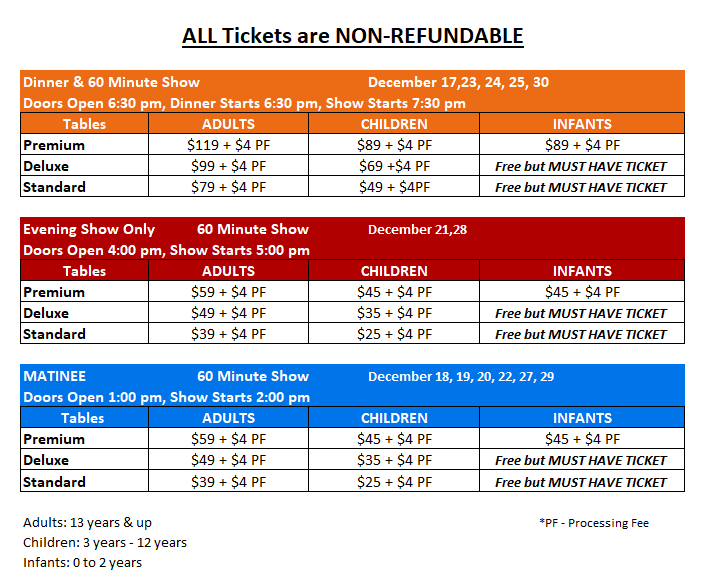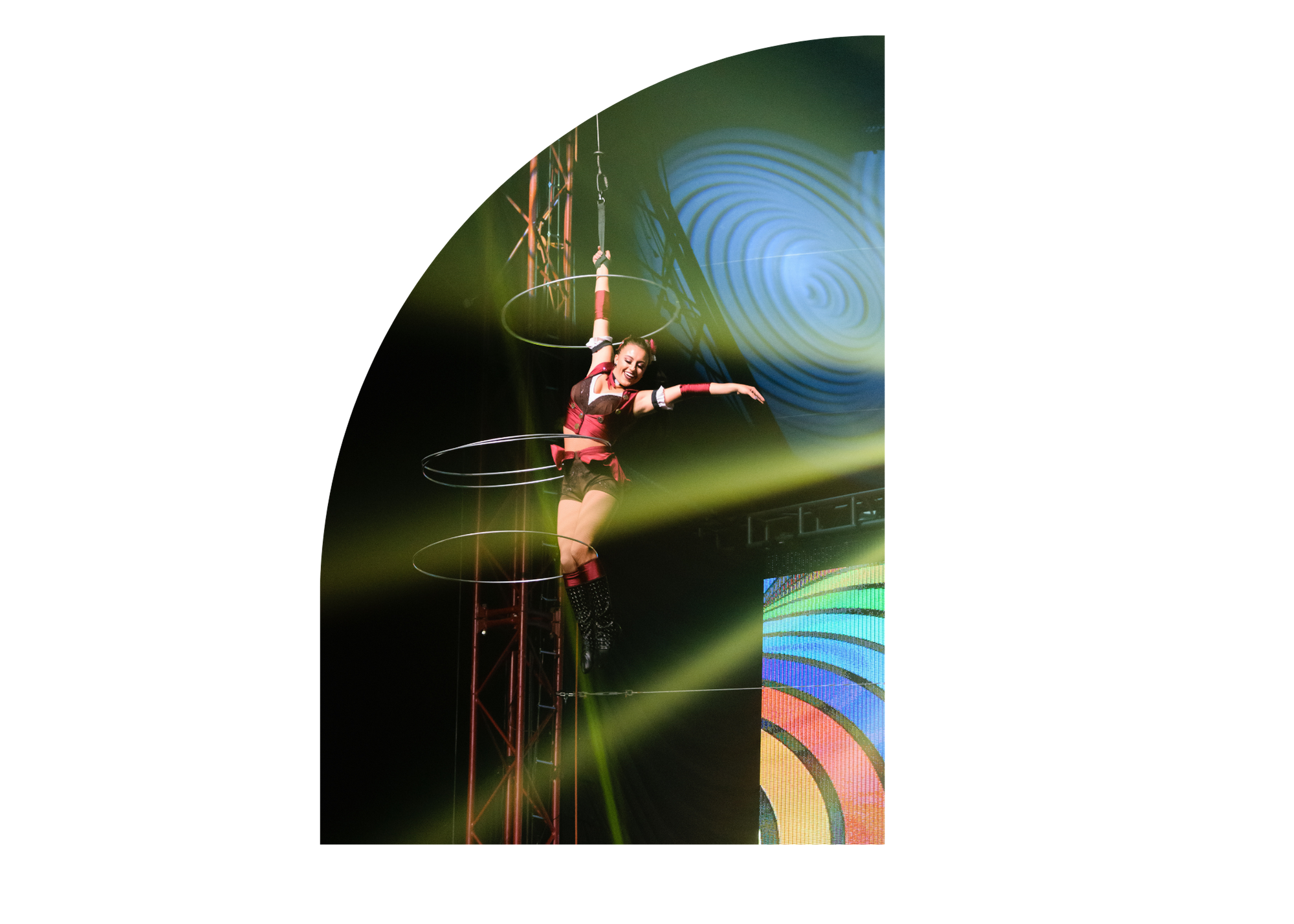 Click here for the Holiday Buffet Menu for December 17, 23, 24, 25 & 30
Dinner is ONLY available on the listed dates above.
Matinees and Wednesday evening shows do not include food or beverages, concessions will be open for these shows.
A Cirque Joyeux is made possible through the support of local hotel and motel tax dollars from the city of Galveston generated to encourage tourism and to further promote arts and entertainment on the island.